AN ENERGETIC TEAM
Nancy Mulder / Founder Zest for life
"I had been actively participating in sports, also at a professional level. Until I started having health problems. I suddenly needed a pacemaker and was unable to work anymore. This way I realised early on in life how important it is to be healthy. And I didn't want to accept my situation as unchangeable.
In isolation, I fasted for four weeks. During that time I noticed I was getting my body 'back' and I started to feel stronger again, mentally in particular. It encouraged me to act rather than to give up and do nothing.
I attended training courses and for a number of years I worked as a supervisor and coach at various retreats. Over 10 years ago the moment came to start my own company. Zest for life was established in Sultaniye, Turkey. A place where you can find your inner self through fasting and treatments.  Each and every week we see the power of every individual. They go home with radiant eyes and full of new energy. That is how Zest was created and why it still exists today!
Even after all those years I still relish in all the special people I meet and the new friends I have made. It is part of the reason why a branch opened in Amsterdam in 2015, so that more people can discover the benefits detoxing can have on your wellbeing.
The name Zest for life comes from the English 'zest', which means the rind. The peel (and the part just beneath) of fruits and vegetables usually contains the largest amount of vitamins and minerals, as well as the purest and most nutritious components. The English saying: 'A zest for life', stands for an energy boost for life. Exactly what you get at Zest for life!"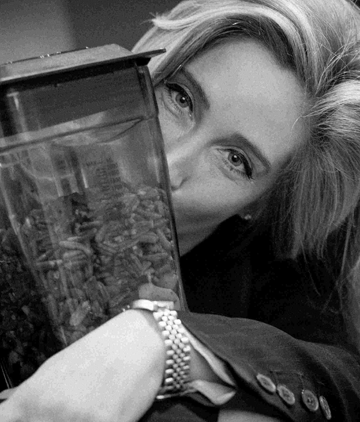 Nancy Mulder
Founder Zest for life
Anjo Delville
Manager health resort
KIKI PIETERSMA
Chef de cuisine
ABOUT US